What's New!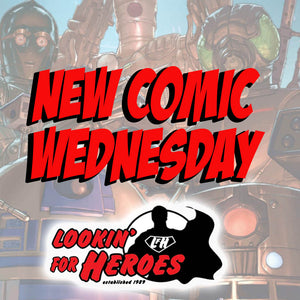 New Comic Releases Wednesday December 6th!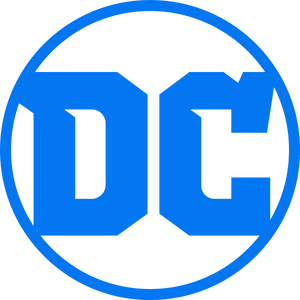 New DC Comic Releases December 5th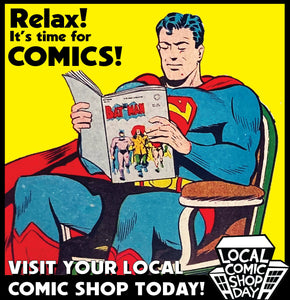 Local Comic Shop Day 2023!
We'll have a limited number of special edition LCSD comics for sale November 22!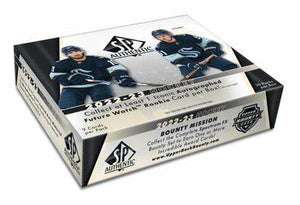 2022/23 Upper Deck SP Authentic Hockey
2022/23 SP Authentic Hockey is in stock now! We've got boxes and packs available for sale! Get down to the shop and rip into one of the most exciting products of the year! SP Authentic Brings hard sign autographs, top tier Rookie Patch Autos and more! Keep a look out for those Legends autographs on Signs of the Times cards and Future Watch rookies!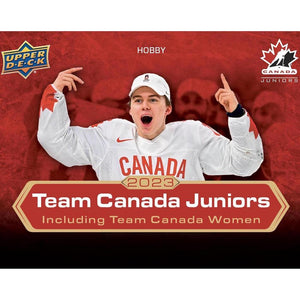 2023 Upper Deck Team Canada Juniors
In stock now! 2023 Team Canada Juniors showcases the esteemed U20 (two-time defending world champions), U18 (2021 world champions) and Women's National (five-time and defending Olympic gold medalists; 12-time world champions) squads. Collect exclusive content featuring the elite players representing Team Canada on the international stage! Each box contains, on average, at least four (4) auto, GW jersey, auto/patch and/or tech cards!

POKÉMON TCG: Paradox Rift
Paradox Rift is in stock now!

We'll have Booster Boxes, Packs, Elite Trainer Boxes and more! Get to the shop Friday at 10am, call, message or email to set yours aside today!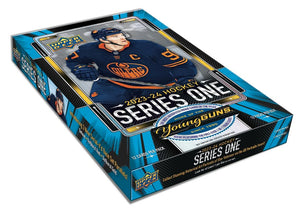 Upper Deck Hockey Series 1
IN STOCK!
Upper Deck's Flagship Series Has Been Refreshed! Upper Deck has made notable changes to the Upper Deck Series to deliver an even more compelling collecting experience!
For the first time in more than 20 years, they've changed the configuration (now 12 cards per pack/12 packs per box). They've also increased the number of inserts per pack and have expanded the base set parallel lineup. And while the configuration has changed, they've maintained the Young Guns card count (6 per box, on average). 
Now featuring a Bedard Draft Pick SSP Card!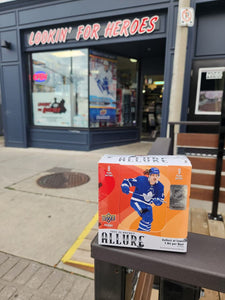 2022-23 Upper Deck Allure Hockey
2022/23 Allure Hockey is here! We have boxes and packs in store! Pick yours up today and rip into a fresh box while you watch some hockey! In stock now!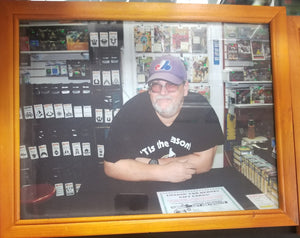 Happy Birthday Duane!
October 4th will be a bittersweet day here at Lookin' For Heroes. Our comic book guru Duane Messner who passed away in June of this year would have celebrated his 60th Birthday Wednesday. We will have "Dim" (as he was affectionately called) on our mind the entire day. Drop by and share your stories about Duane who was a part of the store for 34 years and continues to be a daily part of the LFH family in spirit. We all miss him!
Happy Birthday Duane!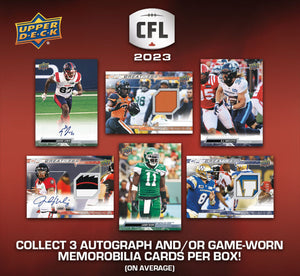 2023 Upper Deck CFL Football
With this year's Grey Cup less than an hour away, get into the game with Upper Deck's best CFL set yet. In stock now!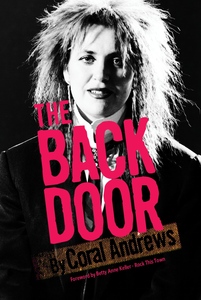 Discover the story of....The Back Door
Back in stock! Radio broadcaster, journalist, and author Coral Andrews celebrates the release of her first book, "The Back Door," a chronicle of the musicians, artists and personalities that were part of Kitchener's underground subculture of the 1970s to the 1990s at the legendary Back Door bar that existed beneath the Metro Restaurant.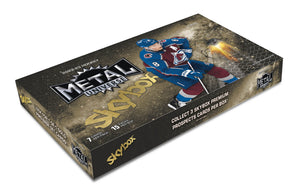 2022-23 Skybox Metal Universe Hockey
A big shiny blast from the 90's! Skybox Metal Universe sports a 200-card base set, including 100 Veteran Cards, 50 Rookie Cards, and 50 Veteran Superstar Cards. In stock now!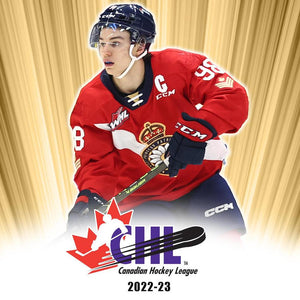 2022-23 Upper Deck CHL Hockey
Past and present stars of the Canadian Hockey League are covered on cardboard in 2022-23 Upper Deck CHL Hockey. In stock now!
Subscription Service
Did you know Lookin' For Heroes offers a FREE Subscription service.
If you are tired of missing issues of your favourite title or can't make it into the store every week this may be perfect for you. It's super simple to sign up.
SIGN ME UP!